2007 year Press Release
Taiwan Promotes Project -The Smile and Hope of the Disabled Children In Nicaragua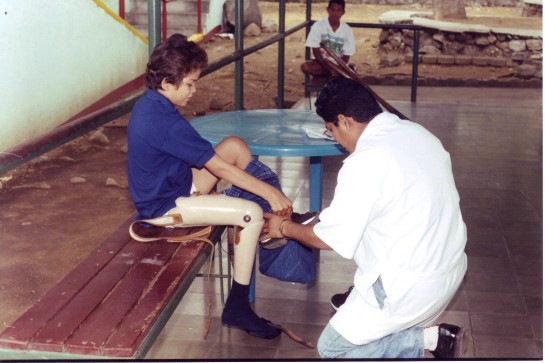 On December 11th 2007, through the Embassy of the Republic of China (Taiwan) in Managua, Nicaragua, Taiwan International Health Action (Taiwan IHA) granted the amount of USD $5,000 to sponsor the Center for International Rehabilitation (CIR) in Chicago, USA and the National Center of Production of Technical Assistance and Orthoprothesic Elements (CENAPROTO) in Nicaragua for the project ''The Smile and Hope of the Disabled Kids'', which aims at assisting disabled children of superior or inferior limbs with prosthesis.
The project includes the training of ten Nicaraguan technicians to operate a reusable molding system for the manufacture of artificial members with a new technology that improves the productivity and quality of prosthetic services at low cost, it also allows the elaboration of transtibial prosthesis to the patient in a single medical visit.
Since its inception in March 2006, Taiwan IHA has dedicated to integrating and optimizing the medical and healthcare resources of Taiwan's public and private sector for international humanitarian assistance and global medical and healthcare cooperation.
Related pictures